INCREDIBLE SERVICE & WORK ETHIC
Gerry Lussier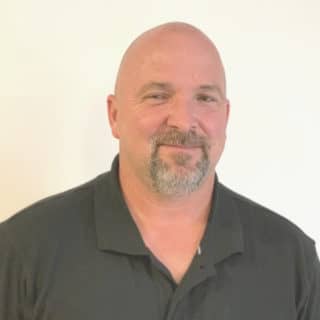 Gerry supports our Essex, CT location as Service Technician and reports to Joe Roggio, Regional Area Manager – Metro NY, CT, and MA.  A nominee of the prestigious 2022 Pat Armentano Legacy Award, Gerry has the highly esteemed reputation of always going out of his way to ensure our customers are Number One.  Never failing to provide first-class customer service, Gerry ensures a safety-first mentality.  Because of these factors, Gerry's customers respect and trust him explicitly.
Gerry possesses a Class B CDL and all required HazMat and Tanker endorsements.  He maintains, installs and removes customer LP gas appliances and tanks.  Working in all weather conditions, Gerry also performs tank pickups and safety checks; addresses gas odor calls; performs tank recertifications; addresses tank and meter lockouts; and handles re-installs all while adhering to our industry's strict safety standards.  Also valued are Gerry's skills at performing seasonal services like equipment diagnostics and operational checks.  In all, Gerry is an exceptional employee.
Joe nominated Gerry to this Spotlight telling us, "Gerry has been a part of the Paraco family since 2004 and continues to be an integral part of our service operations here in CT. A trusted member of the service team, many techs go to Gerry for advice when they come across a problem in the field, and he is always more than happy to assist them. Gerry is always willing to give a helping hand not only for his team members, but his customers as well."
Jody Meyers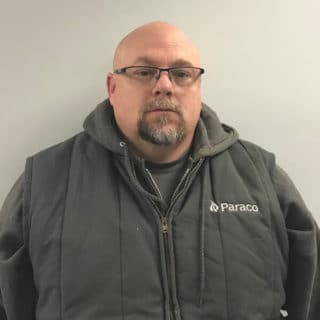 Jody, Bulk Delivery Driver, supports our Saugerties, NY area and reports to Kelly Stafford, Regional Area Manager.  Jody works in all weather and driving conditions, making sure all his customers receive outstanding service and diligently adhering to our industry's strict safety standards.  Jody possesses a Class B CDL and maintains all required Hazmat and Tank Vehicle endorsements.  Jody has many responsibilities, some of which include providing safe, punctual, consistent and reliable deliveries of bulk propane on a daily basis and performing necessary leak checks.  Jody has mechanical skills that allow him to perform nominal repairs; and he participates and completes all required industry compliance and company training.  Jody is known for always being willing to lend a helping hand, completing all his assigned duties and assisting with special projects for the team.
Kelly nominated Jody to this Spotlight sharing with us that, "Jody is a valued member of the team and a pleasure to work with. He comes in every day with a can-do attitude and always completes his routes and then some! We are so glad to have him as a part of the team."