Employee Spotlight – April 2020
April 16, 2020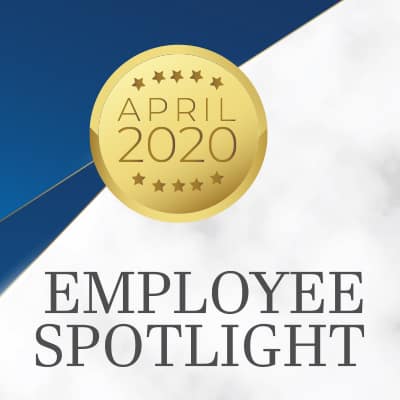 RECOGNIZING 2 PHENOMENAL EMPLOYEES THIS APRIL 2020.
Ines Sousa |Rock Star Designer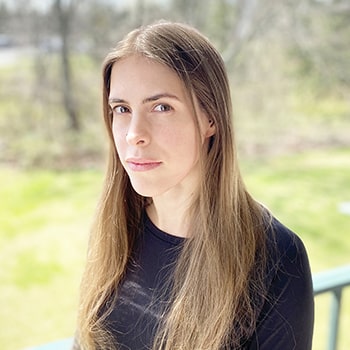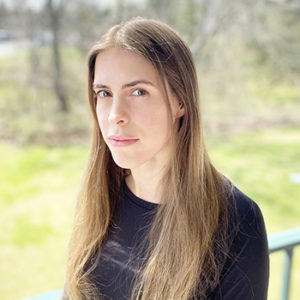 Ines Sousa, Graphic Designer & Marketing Coordinator is responsible for providing a keen, artsy eye on the selection and arrangement of all the visual marketing and sales communications elements — typographic, images, symbols and colors to convey and complement the plethora of Paraco's messaging to a widespread audience and through an array of media channels. Accompanying these tasks, Ines also updates and maintains our website regularly.
Lindsey Stansfield, Director of Marketing shares the following about her employee "Ines is an exceptional employee who embraces the creative marketing challenges she faces regularly. She is always quick to lend a hand, whether it be to coworkers or local organizations looking for volunteers. I commend the time she has taken to learn the industry in the past year she has been with Paraco. With the extraordinary help and dedication from Ines, transitioning Paraco's Marketing department to an entirely internal operation has been a successful endeavor. Ines crafts beautiful and compelling visuals that we see in our newsletters, sell-sheets, social media posts, the Paraco website, and more. We are lucky to have such a talented designer on our team!"
Nancy Zufferey, Communications Coordinator seconds Lindsey's comments and offers, "Though all my communications with Ines are through email, texts and phone calls, it feels like she's physically at my side. Rest assured, with Ines at the creative helm, all needs required on my end will not fall to the wayside. Not one of my calls to her has been less than welcomed, and her inviting voice is warming and infectious. There is great peace of mind in knowing I can always count on Ines to provide the perfect balance to written content, and always in a timely fashion.  I am so grateful she is part of the fantastic team I support.  We're so fortunate to have her by our side. Thank you for everything, Ines!"
Penny Paquin | Exceptional Performance in the Flow of Complex Propane Deliveries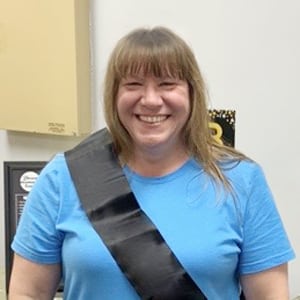 Penny Paquin, NE Logistics Coordinator, is one of our front line employees to the Logistics Department. It is Penny's job to ensure customer satisfaction in providing appropriate propane deliveries so that delivery frequency for the entire region is timely.  Accurate forecasting is essential, while also being able to address any issues or concerns surrounding safety — a top priority.
LeAnn Nerone, Northeast Area Logistics & Forecasting Manager oversees the area's Logistics Department. Responsible for the complex, timely and efficient deliveries to over 60,000 customers, LeAnn is also Penny's manager.  Recognizing Penny as a vital member of the team, she stated, "Penny is a dependable, honest and dedicated employee who completes her work to her fullest potential and with no fan fair.  With a great sense of humor, she has some of the funniest one-liners that get us through the day. Penny has been a stable resource in our ever-evolving Logistics Department over the past 7 years. She puts in extra effort to help get us through difficult times, and is the first to volunteer and lend a helping hand.
With this current COVID-19 crisis, Penny has been dedicated to our success, offering to start her work day an hour early in order to review each delivery order placed overnight and that morning; helping to ensure on-time driver dispatching where needed. Among other examples of her dedication to Paraco through this crisis, Penny has forecasted accounts to ensure we were only going to tanks needing gas, dispatched out all low tanks and supported coworkers – all actions which have helped alleviate pressure and stress, and continues to keep the department's morale up.  So much can be said of Penny, not to mention how she excels at talking our drivers though various concerns and emergencies they face every day. She does all of this, and somehow is calm as a cucumber with a smile on her face."
Kelly Schneider, NE Route Analyst works closely with Penny and wanted to share, "Working side-by-side with Penny is a pleasure. She has so much geographical experience and is always right on top of everything. She makes all our jobs in the department a little easier with her thoroughness and attention to detail."