Community Outreach – October 2021
November 22, 2021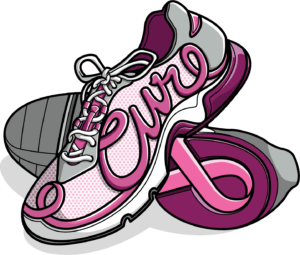 American Cancer Society – All Paraco Locations – Paraco "Steps into Strides" Challenge
Paraco stepped into October with a walking challenge to kick off breast cancer awareness month. Many of our energetic and motivated employees from various locations signed up for the step challenge and got moving to reach their goal. Participants walked a combined 6,139,071, a new record, for a Paraco step challenge. Thanks to all the employees for a fantastic performance!
Also, in collaboration with the American Cancer Society:
Making Strides Against Breast Cancer Walks – Various Counties: Westchester, Fairfield, Orange, Nassau, Suffolk, and Middlesex
Paraco was proud to honor those affected by breast cancer by becoming a multi-site annual Sponsor for this year's Making Strides Walks! A record 50 Paraco volunteers came out in support of the cause to participate in a Walk, hand out swag items at a Paraco booth, and meet and greet survivors, their families, and caregivers. We are happy to announce that the six events Paraco sponsored brought in over $3.5 million to help fund breakthrough research to find a cure!
A special shout out to our Long Island employees for uniting to raise additional funds for the American Cancer Society. A combined $2,500 was raised from our Long Island locations through bake sales, bagel sales, individual fundraising, and donations collected from employees, friends, and family. Thank you to all our employees for their participation and contributions in the 2021 Making Strides Against Breast Cancer initiative!
Fire Marshal's Benevolent Association of Nassau County, Hicksville, NY – Cigar and Casino Night
Paraco 's own came to support the Fire Marshal's Benevolent Association to celebrate Cigar and Casino Night. The event was complete with live showgirls and many gaming tables for the players to enjoy and try their luck at winning a big payout! Proceeds from ticket sales helped support the association's mission–to promote fraternalism, education, awareness, and support the families of Nassau county fire marshals.
Friends of Forsyth Nature Center, Kingston, NY – Touch A Truck Event
Paraco joined the annual Touch A Truck event, an interactive community event. Children climbed upon and learned about various vehicles and met the people who use the vehicles to serve the community. Paraco also brought awareness to Epilepsy at the event by handing out wristbands in support of the cause. In addition, Paraco unveiled an epilepsy awareness ribbon displayed on a Paraco truck, driven by one of our employees whose family has been affected by this illness.
Red Knights Motorcycle Club NY Chapter XLIII, Floral Park, NY
Members of the Red Knights Motorcycle Club continue to ride for good causes! Focusing its fundraising efforts on America's 9/11 Foundation, this year's ride paid tribute to those we lost on 9/11. Proudly wearing Paraco T-shirts, the riders stopped at the crash site outside of Shanksville, PA, where United Airlines Flight 93 crashed, then to the Pentagon, and final destination, NYC Trade Towners site. Paraco was honored to sponsor this event as we vow to "never forget" those who sacrificed their lives on 9/11. The Red Knights Motorcycle Club also supports the Keith Fairben Memorial Scholarship Fund and Safe Haven.
Terryville Fire Department, Port Jefferson Station, NY Engine
Company Two held its annual Halloween 5K Run / Walk and Fun Run, and Paraco was proud to be the Tee Shirt sponsor of the event! Providing fire protection and emergency services, Terryville Fire Department staffs over 100 volunteers and has responded to more than 3,400 incidents, keeping the hamlets of Terryville and Port Jefferson Station safe.
---
Have an organization you would like Paraco to partner with? Please click the button below to fill out the Request Form for consideration. Be sure to bookmark for any future requests.
Diane DeVivo, Community Relations Manager