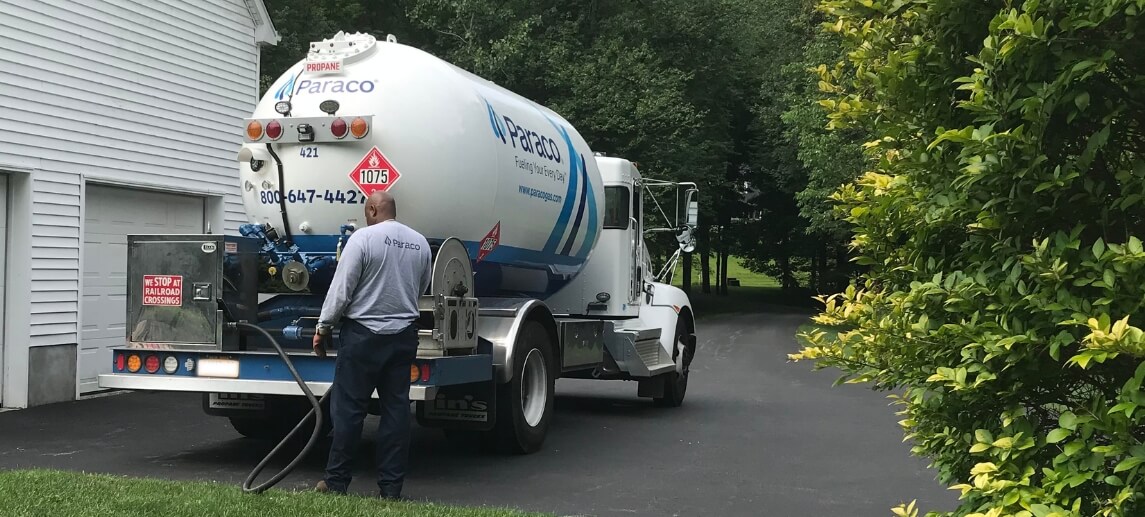 PROPANE PRE-BUY GALLONS AT A LOW FIXED RATE
PROPANE PRE-BUY PROGRAM - SALES BEGIN JULY 10, 2023 - MARK YOUR CALENDAR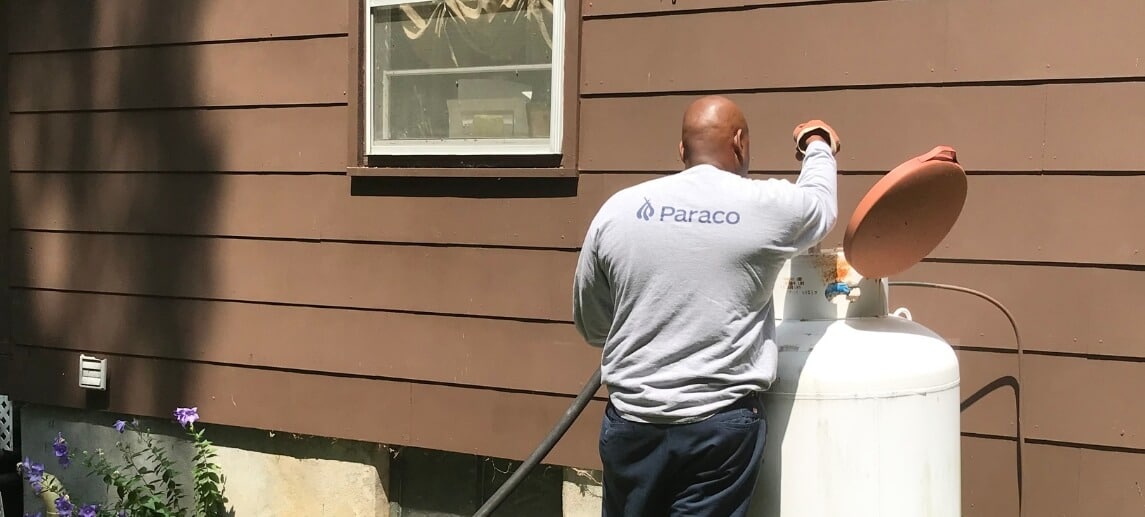 PROPANE PRE-BUY GALLONS AT A LOW FIXED RATE
PROPANE PRE-BUY PROGRAM - SALES BEGIN JULY 10, 2023 - MARK YOUR CALENDAR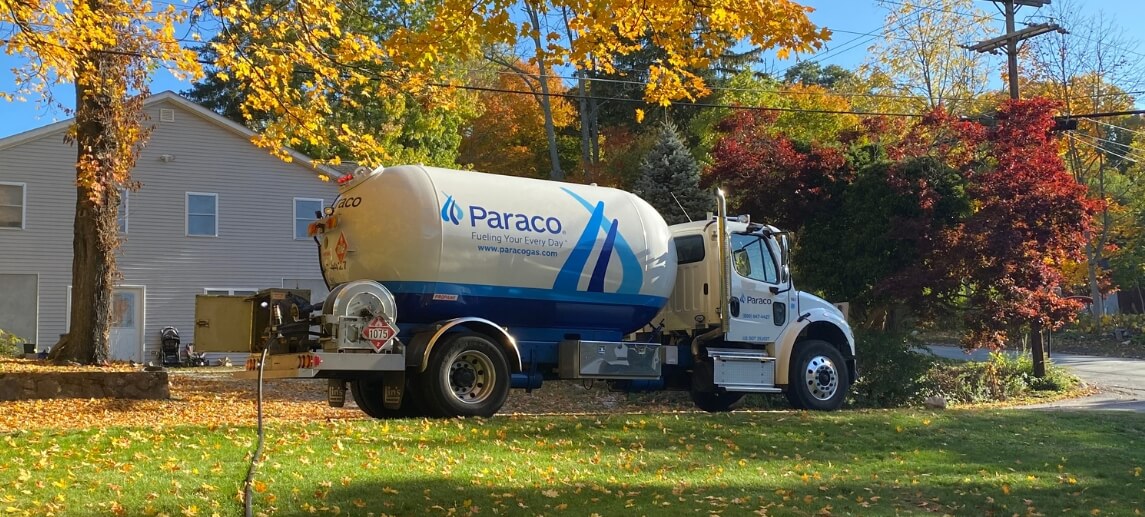 PROPANE PRE-BUY GALLONS AT A LOW FIXED RATE
PROPANE PRE-BUY PROGRAM - SALES BEGIN JULY 10, 2023 - MARK YOUR CALENDAR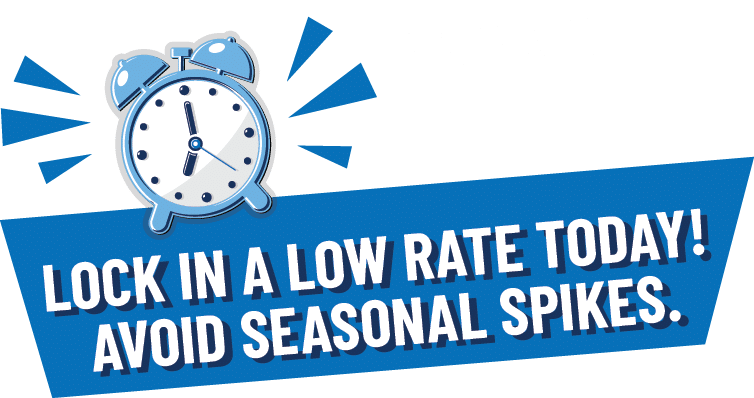 Pre-Buy Propane and Stay Ahead of Propane Market Price Fluctuations
With our Pre-Buy program, you can secure the gallons needed to fuel your home all season long, while enjoying remarkable savings. Take control of your fuel supply and ensure uninterrupted comfort for your home. It's the perfect solution for budget-conscious homeowners!
In a time of rising prices and tighter budgets, Paraco is here to assure new and existing customers that their propane energy bill can be consistent and affordable. Introducing our convenient two-payment option program, designed to suit your needs.
Existing Customers Log In into MyAccount Now.
Existing Customers who sign-up through their MyAccount portal will receive a discount of 33% on the administration fee. Any unused purchased propane by April 30, 2024, is credited to the customer account for use toward future purchases on the account. 400 Gallons usage minimum to qualify, while supplies last. *
New to Paraco? Fill Out this Form.
Need Help? Call us at 800.647.4427
A Pre-Buy program is a special, limited-time offering available to Paraco customers where they can pre-purchase their propane needs in advance of the heating season at a set price per gallon. Depending on what the propane market may (or may not do) over the course of heating season, Pre-Buying helps our customers secure their gallons at a fixed price in advance so they can rest easy all winter.
When Pre-Buying your gallons, Paraco is able to secure fixed price propane gallons at a discounted rate and we can pass those savings on to you!
The fact that you have secured a great fixed rate alleviates any worries of propane increases a bear winter can bring.
Pre-Buy rates are offered during the summer months, which allows us to offer our most competitive pricing in advance of the heating season. Supplies are limited at these reduced rates so Pre-Buy is offered on a first come, first serve basis.
Paraco wants you to choose the best Pre-Buy tier for your family and there are different Pre-Buy plan options available to you. 
Paraco's Pre-Buy program runs through April 30th so you should try and purchase just enough gallons to cover your propane needs during that period. You can check your usage by accessing your account through your My Account
There is a minimum purchase of 400 gallons and Automatic Delivery is required to participate.
Any additional gallons used in excess of the number of Pre-Buy gallons purchased will be billed to you at the market rate at the day/time of delivery. Additional Pre-Buy gallons cannot be added your purchase after the contract's inception.
Pre-Buy gallons are nonrefundable. Once the Pre-Buy contract period expires on 4/30/24 any gallons you may have remaining at that time will convert from "Plan Gallons" back to "Dollars" and remain on your Paraco account as a credit balance to be used toward future purchases or the next year's Pre-Buy plan offerings.
As Pre-Buy gallons are purchased in advance on your behalf, the price per gallon will not fluctuate up or down regardless of what the market may or may not do.
Paraco believes in making it easy - you can enroll in this year's Pre-Buy program online, day or night in our My Account Portal. Enrolling online is simple, fast and can save you money!
If you are looking to create an account with Paraco, please call us at 800.647.4427 
*Some Restrictions Apply. Pre-buy your propane gas starting July 10th – while supplies last. Pre-Buy admin fee of $59.99 + plus tax will apply. Not applicable for new installations, COD and Will Call customers.