Employee Spotlight – November 2020
November 10, 2020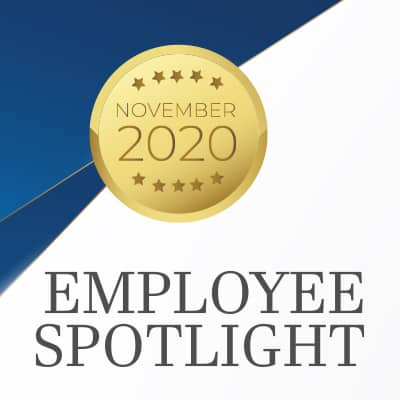 LOYALTY & EXCELLENCE IN PERFORMANCE AT THEIR BEST
Kelly Schneider | An Expert Path Finder Proficient in Route Optimization & Team Spirit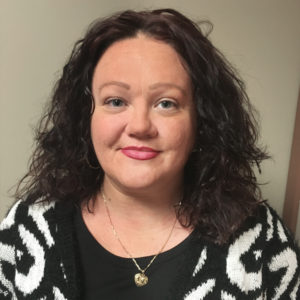 Kelly is our Route Analyst; North East Logistics Department, reporting to LeAnn Nerone, North East Area Logistics and Forecasting Manager.  Working independently, Kelly is responsible for route planning and efficiency of our North East Bulk business consisting of 47,900 customers within 65,880 locations, and 197,000 deliveries a year, and she does this all by herself!
LeAnn nominated Kelly to the Spotlight, emphatically stating how great a team player Kelly is, always conducting herself in a very positive and friendly manner. Kelly's can-do attitude is witnessed by her stepping up and taking on new challenges whenever and wherever needed to help grow the business and provide excellence in customer care.  Kelly's propane industry career started back in 2008 when she was hired by KOSCO. Starting as an administrator, she worked her way up to managing profitable service contracts and install billing for their Oil and Propane customers. When Paraco acquired KOSCO late 2015, Kelly remained a positive element through the transition, with a superb attitude and offering assistance wherever needed. Not surprisingly, Kelly has been observed helping out the customer service team one day by answering price protection calls, assisting human resources the next day, and catching up on service contracts in between.  LeAnn recalls a particularly amusing conversation early on in which Kelly told her "LeAnn, you look like you need help. What can I help with?  I can do everything from scrubbing toilets to credit and collections."
Penny Paquin and Lisa Bach, NE Logistics Coordinators, concur with LeAnn stating, "Kelly always willingly helps her co-workers with any challenges.  Working with Kelly reminds me that we work for a family business because of the thoughtful care she puts into everything she does."
Kelly's enthusiasm to learn new skills, be a true team player, and lend a helping hand whenever needed has allowed her to amass a vast sphere of industry knowledge. These valuable proficiencies in turn prompted various and well-earned career opportunities. Today, her expertise in route philosophy changes enables more efficient and effective routes to help improve upon Paraco's intricate operation. At this time, Kelly is rolling up her sleeves and gearing up to lead initiatives that reduce the miles per stop by 5% per year, and the cost of each delivery made.
Linda Krich | Prime Personality in Humility & Abounding Spirit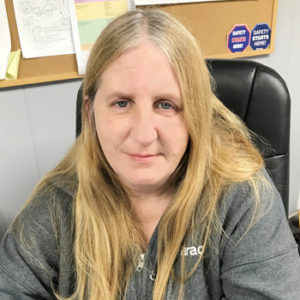 Linda Krich, our Long Island Operations/Forecasting Agent, reports to Vasilios (Bill) Petratos, Area Manager, and runs the Forecasting Department while filling in for Dispatch and all Bay Shore office functions.  She joined Paraco from Synergy in 2012 through an acquisition and had already been in the propane business 16 years, making her a knowledgeable addition to our organization.  Though Linda is primarily responsible for delivery forecasting, monitoring project implementation, back-up routing and CED interaction, she is also quite adept at wearing several hats simultaneously.  Robert (Bob) Pearce, General Manager Long Island (who nominated Linda to the Spotlight) says Linda is "able to step into any role that's needed, on any day of the week".  She takes work home and fills in for anyone in the office needing help.  Highly skilled at switching gears without missing a beat, Linda can be forecasting one minute, working the counter the next minute, and getting drivers on the road in between.  Bob also finds that "her attitude and unflappable nature is a calming presence in the office".
Linda possesses humility and abounding team spirit.  Bill says "I find that Linda doesn't know how good she is.  Her knowledge, pleasant personality and ability to mentor and train people are attributes not found often.  Linda brings great expertise to our region".