EXCELLENCE IN PERFORMANCE & DEDICATION
Christopher Duncan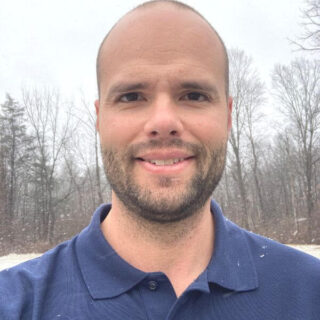 Christopher (Chris) is Transportation Manager, Brewster NY.  In his role, Chris is responsible for ensuring reliable supply of product to all Paraco locations. Integral in team leadership, a large part of Chris's job is to inspire his team, promoting an atmosphere of safety-first, efficiency and generally, excellence in service.
Reporting to Will Fabrizio, General Manager – Centralized Operations, Chris owns execution of the daily operation inclusive of safe driving and delivery operations, order processing, and supply logistics.  Some of his many responsibilities include coaching and the development of his team; helping to build retention programs that define and propel his team's career advancement; managing Transport P&L; cost management and labor; the oversight of safety meetings and much more.  Chris has an excellent "team player" attitude with the ability to collaborate and solve difficult problems; and has a successful track record in operations and customer service roles.
Will told us that, "Chris is a dedicated Paraco employee.  After spending years giving incredible effort as a delivery driver, he transitioned to a position leading our internal transport team.  Chris took on his new responsibilities seamlessly, throwing himself in with the same effort he exhibited as a BBQ driver.  He leads himself and his team with a focus on safe and efficient deliveries.  I'm proud to have Chris as a member of my team and I'm excited to see his future growth within the organization."
Christina Armentano, Chief Operating Officer added, "Chris is a professional, dynamic leader. He began his career at Paraco as a driver, notably caring about the customer experience and often offering action-oriented solutions to improve the business. Chris has transitioned well into his current role as Transportation Manager and we are very grateful he is part of this organization."
Indar Persaud
Indar, our IT Network Manager, reports to Rich Altschuler, Director of Information Technology, and works from Paraco's corporate headquarters.  Indar's responsibilities are numerous and complex.  Some of his many tasks include supervising and monitoring our Rye Brook data center and ensuring network and communication solutions are available across all Paraco locations. This entails overseeing infrastructure design, operations and lifecycle management for our on premise and cloud application systems and integrations; call center and desk phones; driver tablets and printing; and required backup and recovery.  Indar coordinates efforts and works closely with all departments in order to maintain the highest level of network and application "up time" with minimal service interruptions.
Rich nominated Indar to this Spotlight and expressed his gratitude for everything Indar brings to the team and organization stating, "Indar embodies the spirit of Paraco by acting as an owner of all IT technology and solutions.  He knows what needs to be addressed urgently and willingly works early, late and on weekends to ensure the business will continue to run effectively; such as ensuring the delivery drivers have what they need to go out on their routes first thing in the morning.  He is extremely knowledgeable about all portions of the Paraco business and I am delighted he is part of the IT team."
Christina Armentano, Chief Operating Officer further conveyed how "Indar has been a staple at Paraco for many years. He has been very committed to the growth of our organization and involved in many acquisitions.  His positive and personable attitude is contagious. We are lucky to have him as part of our family and the team."