Employee Spotlight – July 2020
July 7, 2020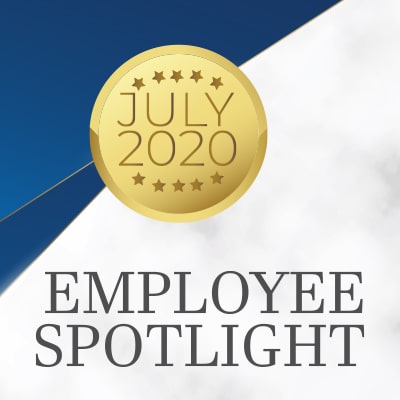 SPOTLIGHTING 2 FIVE-STAR EMPLOYEES THIS JULY 2020
Ryan Whitehair | The Makings of a Great Team Player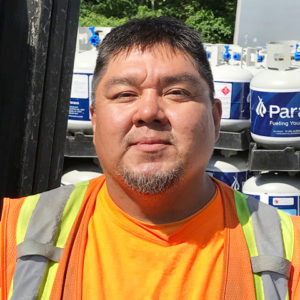 Ryan Whitehair, Forklift Operator/Grill Cylinder Refurbishing is part of our Waterbury, CT team reporting to Jerry Van Antwerp, Production Supervisor.  Ryan's busy schedule includes offloading and loading of BBQ trailers and trucks, filling out daily production logs, and safely keeping pace with high volume production rates.  Angel Pagan, Production Manager for the facility, initially hired Ryan as a temporary/seasonal employee back in February, 2018.  Angel recalled that soon after hiring Ryan, the team was extremely short handed one day, and Ryan told him about his forklift certifications, experience and understanding the rules for proper forklift operation.  Since that day, Ryan has been the facility's main operator, keeping production lines filled while performing his daily responsibilities of offloading and loading multiple trailers, all in a safe and timely manner.
Ryan personifies the meaning of a great team player, actively contributing to the group in order to successfully complete tasks, meet goals, and in general, get things done. He has earned the respect of his teammates thanks to his agreeable nature and willingness to help out anytime, anywhere. Angel and Jerry expressed their gratitude for Ryan's consistent team-player attitude, pointing out Ryan's positive attitude and unwavering willingness to work past or outside normal shifts, or take on additional responsibilities when needed. Ryan's exceptional traits have been distinctly observable during holidays and throughout the recent high productivity demands, always making sure things stay on track without sacrificing on performance or dependability.  Angel further recognizes and admires Ryan's cleanliness and organization of the Waterbury yard, including plowing and sanding in the winter, closing with "A big thank you, Ryan!"  And Jerry concludes "As a supervisor, your life is much easier when you ask an employee to do something (even when it will take a lot of time) and you know the answer will always be 'yes, I'll do it'".
Vasilios (Bill) Petratos | A Likeable Guy Getting Things Done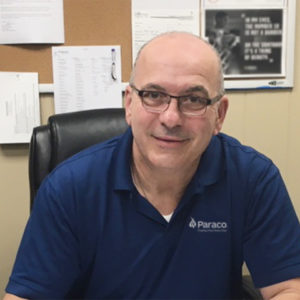 Vasilios Petratos who popularly goes by "Bill", is Paraco's Long Island Delivery/Dispatch Manager.  He works out of the Bay Shore, NY facility and is responsible for overseeing our Western Long Island Bulk/Cylinder Delivery and Logistics/Dispatch divisions reporting to Robert Pearce (Bob), Long Island General Manager.
Bob, along with many of Bill's colleagues agree that he possesses several special character traits of a great employee.  Dedicating himself to his job seven days a week, Bill makes himself available whenever he is needed and always in a timely fashion. One employee said "Bill can be funny and at the same time, when he sets his mind on a project, it gets done – from conception to completion." Other employees eager to chime in said, "Bill is extremely devoted. He goes above and beyond not only for our customers, but for his employees as well.  Bill has a great sense of humor with a high-energy personality."
Bob personally had this to say about Bill, "I have worked with Bill for many years as we both have transitioned through many different roles here at Paraco. I can say that I have watched Bill go from someone new to the industry and a little unsure, to a well-rounded, experienced and confident manager whose passion for the industry and for Paraco stand second to none. Congrats Bill — well deserved!"