Happy New Year!
We're starting 2023 off great with two amazing Spotlight Employees!
Caroline Burns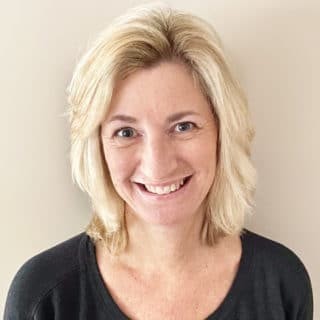 Caroline (Carrie) is an Inside Sales Representative in Long Island, New York and reports to Ben Modeen, Inside Sales Manager, who nominated Carrie for this Spotlight.  With a primary goal of signing new residential and commercial customers, Carrie's role also involves upselling additional products and services, handling customer service issues and making outbound calls to existing customers.  Carrie also works with the Outside Sales team helping to qualify leads and set appointments for sellers in the field.  Carrie is highly motivated and organized; a must in this role as there is an immense amount of follow up activity required.  In her role, she is responsible for the creation and management of leads, along with the execution of customer contracts within our Salesforce system. Carrie's skills don't end there.  Carrie is very personable, and a skillful negotiator who is able to quickly build meaningful relationships with her customers, often leading to customer compliments and positive reviews for Paraco.
Ben eagerly shared that, "Carrie has been with the company for a little over 5 years now and I've had the pleasure of managing her for over 4. Carrie is always quick to go the extra mile to ensure her customers are satisfied and well taken care of. Carrie's ability to quickly connect with people and have a conversation about nearly anything has allowed her to find incredibly high levels of success in her role. She's earned multiple, well-deserved performance awards over the years and I'm very proud to have her on my team."
Angela Hayes, Director of Customer Experience added, "Carrie has been such a great asset to the team.  She has an incredible work ethic and a strong desire to succeed and win over the customer.  It's been wonderful watching her journey with Paraco."
Rosanna Cafaldo
Rosanna supports our Saugerties, NY area as Logistics Agent and reports to Bill Petratos, Director of Logistics.  Rosanna has quite an important role involving high interaction with multiple departments.  She is responsible for the assurance of successful ticket selection for routing, in addition to providing an optimal forecasting model to ensure that the correct accounts are receiving their deliveries in our "sweet spot" of gallons drop.  In addition, Rosanna effectively posts forecasts deliveries and pre-forecasts pending accounts.  Rosanna is also responsible for the computation and setting of degree-days, which constitute a large amount of customers especially during the wintertime.
Bill nominated Rosanna to this spotlight and told us, "Rosanna works well with minimal supervision and readily provides positive feedback into strategy. We're very happy she is part of our team."
With high praises, Kelly Schneider, Route Analyst shared, "Rosanna plays a major role in our department with forecasting and all our ticket pulls for the North East Region. Before my day starts, she is the one who prepares me with all of my tickets that need to be routed – 7 days a week.  Rosanna is so knowledgeable in her job that any time I need any assistance with a problem, she's the first person I call for help. Rosanna is a true team player."