EXCEEDING EXPECTATIONS
Margery Milligan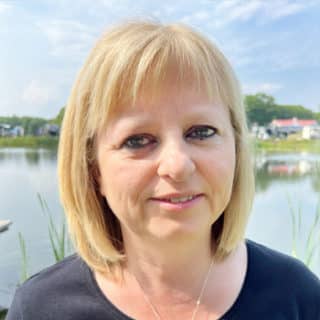 Promoted to Inside Sales Team Lead this past August, Margery supports the Sales team from our Saugerties, NY office.  She reports to Ben Modeen, Inside Sales Manager.  Of Margery's many responsibilities, key aspects of her new position include assisting new customers sign up for service, helping her peers with questions, and partaking in the training of new Inside Sales Reps.  Margery uses her many years of industry experience, consultative selling style and salesforce skills to their fullest in order to get the job done.  Margery has a knack for promoting and helping to sell our industry-leading products and services, building new customer relationships, and closing accounts.  She liaises with the Outside Sales team by upselling to existing business customers, qualifying leads, setting up appointments, and communicating opportunities.  Margery has proven to be an excellent ISR, previously winning "ISR of the year", also resulting in her recent promotion.  She is great at helping her teammates, handling sensitive customer situations, and working with other departments to get results.
Ben nominated Margery to this Spotlight and happily shared, "It's really been a pleasure working with Marge for the last four years.  Her knowledge of the industry and her kindness were some of the first things that stood out when I began working with her. From day one, Marge has been a consummate team-first professional who willingly goes above and beyond for her customers and her peers. Some of her colleagues even consider her the team 'mom'.  I'm incredibly proud that Marge has continued to grow her skills and I'm so excited to see what she can help the team accomplish in her new role as team lead."
Charlie Buonincontri, Director of Sales added, "In leading the Sales organization last year, I got to know Marge and the assets she brings to her role, and have seen her perform her duties as an ISR very well.  She has also gone above and beyond in training newer employees who join the Sales organization. She has been a mentor to our newer and existing employees alike, and she has been a great team leader and support for the team and Ben. I am looking forward to Marge's continued professional growth with Paraco."
Theresa Beil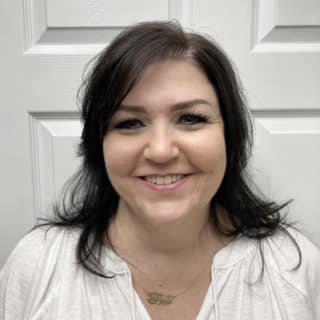 Theresa works from our Bay Shore, NY location as Routing Analyst and reports to Bill Petratos, Director of Logistics.  Primarily responsible for the drivers' daily routing and administration activities supporting customers in our delivery centers, Theresa interacts with multiple departments and utilizes several software apps like ADDs, Road Net, and Wesroc along with other resources.  Her goal is to provide live, real-time delivery and dispatch operations using sound, logical decision-making, advanced geographic knowledge, and keen prioritization skills that reduce the number of drops/missed stops and control delivery exceptions with a safety-first mentality.  Theresa's role also involves creating smart, cost-effective routes, scheduling cylinder routing for her specified area, dispatching drivers, updating drivers' daily manifests, monitoring load capacities and driver availability, and other administrative duties associated with reporting and metrics on delivery failures and zero-gallon delivery quantities.
Bill, who asked to nominate Theresa to this Spotlight expressed, "Terri has grown into her position well. This position requires someone with the ability to think outside the box when it comes to routing solutions and work with our forecasting department to get the "right" stops out.  These are skills that Terri possesses and utilizes. She has also been a useful resource for CEA training at the grassroots level. Terri maintains a solid working relationship with various teams and maintains accurate data that statistically make my job easier."
Will Fabrizio, General Manager of Centralized Operations added, "Terri has established herself as subject-matter expert of her field for Paraco Gas.  She is often called upon to execute above and beyond; to demo, give insight on future endeavors, and review and train first on new processes.  She is a key component of the Logistics team and is well deserving of this Spotlight."