Exemplary Commitment, Safety & Customer Service
Kevin Sheeler | Influential & Inspiring
Kevin has been a steadfast, loyal employee with Paraco for 16 years now.  He works out of our Bay Shore, NY location as a Bulk Delivery Driver, and reports to Bill Petratos, Area Manager – Bay Shore, who asked to nominate Kevin to this Spotlight.  Kevin provides bulk propane deliveries to our South Nassau County, NY residential and commercial customers, and is responsible for delivering not only our propane, but also outstanding customer service — consistently, reliably, and safely.
Kevin is a strong team player with excellent communications and interpersonal skills.  Bill says Kevin's greatest attribute is his "ability to pay attention to detail, and Kevin is most certainly safety centric."  Bill also told us Kevin is the team's designated "Smith System" driver trainer; a highly important responsibility to the development and success of any professional driver. Bill also employs Kevin as his primary new driver trainer and mentor.
Bill is very appreciative for everything Kevin brings to the team; concluding with, "From a work perspective, Kevin services a high-visibility area that includes many commercial resale customers who depend on Paraco to keep their businesses going.  Kevin also educates his non-commercial customers with safety tips, ways to avert unnecessary charges for run outs, and keeps an overall clean area of responsibility.  He is truly a positive influence and will always portray Paraco in a positive light."
Max Lawson | Steadfast Reliability & Outstanding Service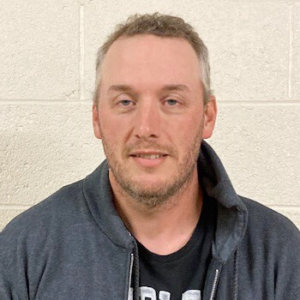 Max, who supports the Dalton, PA hub, is a Service Technician reporting to Joe Roggio, Area Manager.  As Service Tech, Max is responsible for maintaining, installing and removing customer LP propane appliances and tanks.  He performs tank pickups, safety checks, gas odor call inspections, tank recertifications, tank and meter lockouts, and re-installs.  He also responds to daily and emergency calls relating to insufficient or lack of heat, and performs all his tasks while providing outstanding customer service and adhering to industry safety standards.
Joe nominated Max to this Spotlight with a lot of gratitude for everything he does. Joe told us "Max is an integral part of our operations here in PA.  Always willing to go above and beyond the call of duty, Max not only performs his service tech responsibilities, but he also assists operations by jumping into a bobtail when needed during the winter months. Max, thanks for all your hard work!!!"
Jeff Palen, General Manager – Northeast Region, shared that "Max is a very appreciated member of the of the Dalton team.  He supports service installations throughout our PA, NJ and our Western NY footprint.  Max is quick to step up and volunteer wherever needed and always provides a great customer experience."