Employee Spotlight – December 2019
December 19, 2019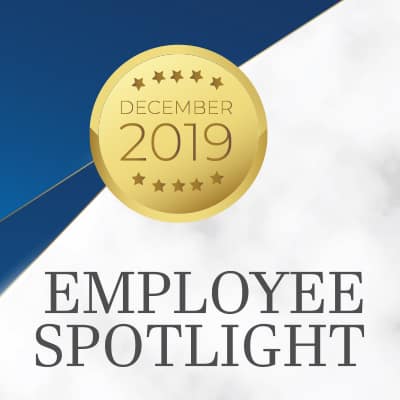 Our Customer Experience Team, the Backbone of Our Business
At the forefront of our company stands our customers, for without them, we have no business. Over the years, Paraco has grown its customer base to over 120,000; and that's a lot of people! These days, providing exemplary service means having the necessary people, tools and processes in place to support our initiatives. This is why we would like to spotlight Eva Loiodici and Rachel Pink, two Customer Experience Team leaders, who help keep us going while facing a multitude of ongoing challenges and customer concerns, always with a positive attitude and keen understanding.
Our customers base their opinions on the interactions they have with our brand across every aspect. Positive experiences generate loyalty, encouraging customers to share their pleasant experience with others, and help them to forgive us if we occasionally goof on something due to some unforeseen event.  As customer loyalty strengthens, company-to-customer relationships result in increased confidence and a strong, worthy reputation.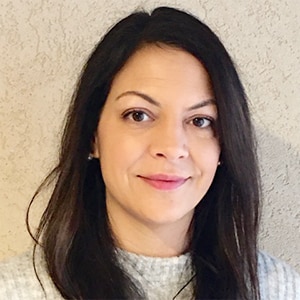 Eva Loiodici
Eva, our Customer Experience Manager for Long Island who works from our Bohemia, NY office manages and trains a staff of 12 Customer Experience reps, plus the Contact Us team. Training consists of online classes, call monitoring for assurance, and one-on-ones.  The team also disseminates and manages online reviews and customer surveys. Whether the customer calls, emails, chats with us online or simply walks into the office, each team member works creatively and cohesively on providing our customers with an ideal experience. Eva's goal is to help the team consistently improve that experience.
Eva says that one of her biggest challenges is exceeding the customers' expectations. She explains, "We can assist our customers with their requests, but the challenge is in exceeding their expectations. Through training, we work on call quality, improvement on first call resolution and aim to lower our treatment times.  Unfortunately, not every concern can be managed through the CED (Customer Experience Department) so it's important that all teams in our organization have the common goal of providing that same service to the customer. We have come a long way in our service standards. I look forward to seeing how we continue to work together, utilizing new technology to optimize our performance, and really surpass the expectations of our customers."
In response to what she loves the most about her job, Eva says, "The people I work with! We have a great team. Our goals are aligned, we help one another to get the job done, and we get along very well. Let's face it – we often spend more time at work than we do with our families, so that's HUGE."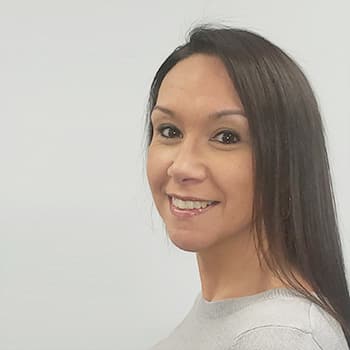 Rachel Pink
Rachel, our Saugerties, NY Customer Experience Manager is responsible for the direct oversight of our Customer Experience Agents and several Retention team members. In addition to these responsibilities, Rachel leads our training team that plays a large role in the oversight and development of our 20 remote agents. In this capacity as a Training Lead, a particular focus of hers is to further improve on the training and professional development of all our agents with the goal of promoting the first-call resolution we strive for, and to give our customers that sense of security in knowing Paraco's ultimate goal is to ensure their complete satisfaction.
As with Eva, Rachel faces important challenges.  She said a big challenge is balance, explaining, "Employees here at Paraco are so focused on helping our customers we can often times do so to our own detriment!  In trying to effectively and quickly assist as many customers as possible, it is easy to become wrapped up in it and overlook taking care of ourselves. We need to try and take the time to be mindful of ourselves, each other AND our customers. Our ultimate goal is to serve our customer base, but the relationships and interactions we have with our colleagues and coworkers set the tone for our ability to work in tandem to provide that superior service that Paraco customers have come to expect from us!"
When asked what she loves most about her job, Rachel said, "'Our Team'. Here at Paraco we have so many talented and dedicated employees who just WANT to come to work and get the job done. Working with individuals who share that same goal and focus of being a first class, top notch, customer-centric company is inspiring! I love being part of a team that isn't afraid to challenge each other to continually grow and improve both personally and professionally. Once you are part of that type of team, the sky is the limit for what you can achieve!"
What Angela Hayes, Director of Customer Experience & Inside Sales, says about her two managers:
"What make Eva and Rachel so important to our team?  Where do I start?  First and foremost, their drive and dedication to our customers and the teams they lead are beyond reproach.  Both of these ladies never shy away from any situation or opportunity to step in and work towards a resolution for a customer regardless of what the scenario may be, and are always quick to raise a hand to help another department in  need.  Eva and Rachel work tirelessly to make sure the team has all the information, training and tools to be able to serve our customers to the very best of our ability.  The phrase 'that's how we always did it' is never uttered from either one of them. Instead it's always 'how can we do it better?'  I am so very proud of Eva and Rachel, and could not feel more thankful that they are leading the charge to help the Customer Experience Department grow to be the absolute best in our industry, or any for that matter."