STAR PERFORMERS & PROBLEM SOLVERS
Linda Verano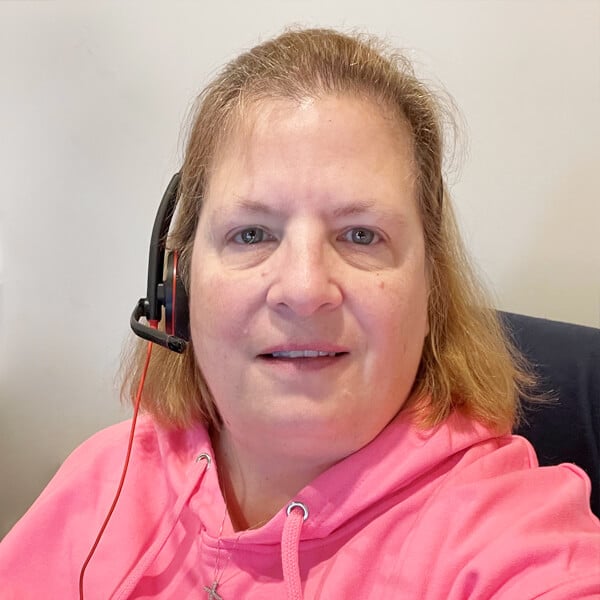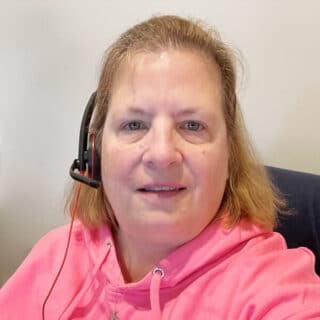 Linda, who celebrated her 10-year work anniversary this past January was promoted to Customer Experience Trainer in June.  She began her career at Paraco working out of the Long Island region before becoming fully remote. Now residing in North Carolina, she continues to report to Eva Loiodici, Manager – Customer Experience who nominated Linda to this Spotlight.  Linda has a strong reputation for being loyal, dependable, highly adept at handling customer issues, taking initiative, and all around super team player.  Linda was a "natural" for this new role. Prior to her promotion, Linda frequently assisted in training new hires and would often take the lead on many projects.  With a strong work ethic, Linda is vital to the team and well respected by customers and colleagues alike.  She has a special talent of handling incoming calls in a pleasant and understanding fashion, focused on achieving customer satisfaction.  She possesses effective listening skills and addresses customer concerns in a calm, professional manner while making sure their situations are resolved appropriately.  Linda offers proactive solutions, is engaging, punctual and dependable.
Eva shared that, "Linda has been an instrumental part of the Customer Experience team's growth during the last 10 years and has proven to be dedicated and adaptable. She is always willing to roll up her sleeves and do what's needed in the efforts of customer satisfaction. Her empathy and sense of humor are what shine throughout her customer interactions. Within the team, Linda has often taken the role of "mother hen", coordinating both social and charitable events and always remembering special dates such as birthdays and work anniversaries. I commend Linda for being a mentor to her teammates and for her commitment to Paraco."
Angela Hayes, Director – Customer Experience added "From the minute I hired Linda all those years ago she has always made it her mission to provide the best possible customer service to our customers and to be someone her fellow teammates and management staff could lean on.  I am very thankful for Linda's continued hard work and dedication, and am so proud of her!!"
Sean Muller
Sean, our IT Security Manager, reports to Rich Altschuler, Director of Information Technology and works from Paraco's corporate headquarters.  Sean's role is to ensure the secure operation of Paraco's in-house and cloud business systems, servers, PCs, tablets, phones and network infrastructure.  With a keen eye on proactive security measures, Sean administers and maintains end user accounts and access rights; manages application and database security; and ensures all computer equipment has up-to-date anti-virus software. He recommends cybersecurity enhancements as well as facilitates important Cybersecurity Awareness training for our employees.  In addition to his IT Security responsibilities, Sean manages the Help Desk and provides Help Desk Support to business users for ADDs, Ravens, Roadnet, Great Plains, My Account, Extranet, etc. and productivity tools like Microsoft Office 365, Outlook, Zoom and more.
Rich, who nominated Sean to this Spotlight said, "Sean is employee and customer focused.  When answering a call he will say – 'How can I help you on this fine Paraco day?', and he means it!  He has the patience and the ability to work through almost any user issue, and does it quickly and with a smile.  He willingly works off hours to ensure our servers, laptops, tablets and phones have the most current software releases to run securely.  Sean is extremely knowledgeable about our cyber security requirements and all portions of the Paraco business and application systems.  I am glad he is part of the IT team."
Christina Armentano, Chief Operating Office further conveyed how "Sean has been a valued and dedicated member of the IT Department for many years now.  He's a quick thinker who can handle multiple user issues at a time, and always with a professional and patient demeanor.  Sean has an impressive way of working well under pressure and prioritizing problems.  He is a wealth of knowledge and helpful information with a talent for thinking outside the box and problem solving.  We are lucky to have him in our Paraco family."