Remarkable Efforts, Dedication & Performance
James Gifford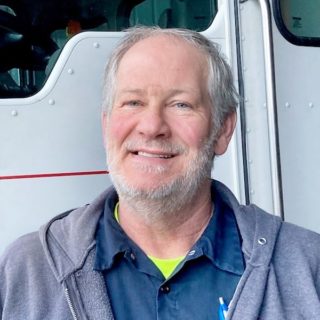 James, who supports our Deposit, NY facility is a BBQ delivery driver reporting to Joe Roggio, Pennsylvania/Western New York Area Manager.  His role is demanding and fast-paced.  Working outdoors in all weather and driving conditions, he aims to delivery first-class customer service, providing safe, punctual, and reliable BBQ deliveries to our customers.  He does this consistently, courteously and efficiently, always attentive to providing excellent customer service while adhering to all industry compliance with a safety-first mentality.
Joe nominated James to this month's Spotlight stating, "James is an integral part of our delivery team here in the PA region. He comes in every day with a smile on this face and ready to work."
Jeff Palen, General Manager – Northeast Region adds, "James is an asset to the Deposit Branch and provides an excellent customer experience.  Thank you for going above and beyond to help us achieve our goals, James.  Your teamwork and commitment over the years have been pivotal to Paraco's success."
Todd Heller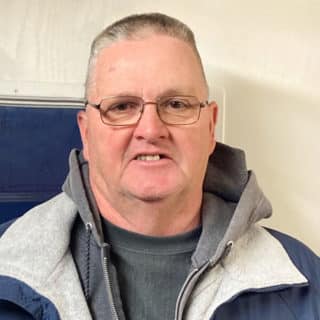 Todd works out of our Deposit, NY facility as a Bulk Driver and reports to Joe Roggio, Pennsylvania/Northwest New York Area Manager.  Todd is an integral part of the Paraco family and known for being a true team player.  Loyal and dedicated, Todd puts customer service and safety front and center.  Todd takes his job seriously. He provides outstanding customer service; adheres to industry safety standards; makes sure his route of bulk propane deliveries is punctual, consistent, reliable and safe; and performs all daily vehicle inspections as required.
Joe, who nominated Todd to this month's spotlight expressed to us, "Todd brings years of experience and knowledge to our delivery team here in NWNY/PA area. Todd always goes above and beyond for our customers."
Jeff Palen, General Manager – Northeast Region shared that "Todd is a true asset to both the Deposit Branch and Paraco Gas.  He is extremely reliable and provides outstanding customer service with each and every interaction.  Todd's dedication to his work and his supportive attitude help lead us to success."