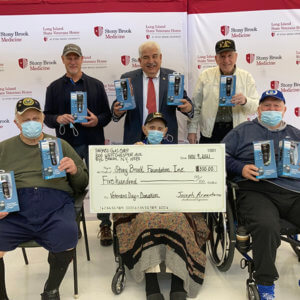 Veterans Day Recognition & Celebrations, Holbrook & Stony Brook, New York
Paraco Pays Tribute to our American Heroes by Showing its Appreciation on Veterans Day on Long Island!
Paraco Hosted a Special Veterans Day Breakfast to Honor its Own! Paraco's Long Island Manager, Bob, and retired Long Island Manager, Tony, arranged the annual celebration at the Holbrook Diner to recognize Paraco's Veteran employees for their service to our country. What an excellent way for Paraco to kick off Veterans Day!
Bob and Tony Continued their Show of Appreciation for our Veterans as They Made Their Way to the Stony Brook Long Island State Veterans Home!
While visiting the Veterans home, Bob and Tony presented the executive director with a check as Paraco's donation to help cover therapeutic recreation programs such as arts and crafts lessons, adult education classes, and live entertainment. The Veterans certainly enjoy listening to rock and roll bands! Our gift will help ensure these programs will continue to be brought into the facility for all the Veterans to enjoy.
Bob and Tony wrapped up their Veterans Day tribute by meeting several Veterans and delivering personal hygiene items, including brand new electric razors, for the neediest Veterans living in the Stony Brook Long Island State Veterans Home.
Stony Brook Long Island Veterans Home is a not-for-profit facility, 350-bed nursing and rehab home located on the campus of Stony Brook University. Recognized as a leader among the nation's 150 state veterans homes, this facility provides short-term rehabilitation and adult day health care to 150,000 Veterans injured from service who reside on Long Island. Offering many services such as Dementia, Alzheimer's, and Palliative care, this home comprises 40-50 World War II and Vietnam Veterans. Fun Fact: This platform was founded by the State Veterans Home Program, established by Abe Lincoln after the Civil War, hoping to bring the country together.
Paraco thanks all the veterans who have sacrificed so much for our freedom. We honor you on Veterans Day, and always!
---

Ulster County SPCA, Kingston, New York  |  Giving Tuesday Donation
On Tuesday, November 30TH, Paraco participated in Giving Tuesday, a nationwide cause celebrating the power of giving. And Paraco participated by donating to the SPCA. Our support will help many animals in need throughout Ulster County.
---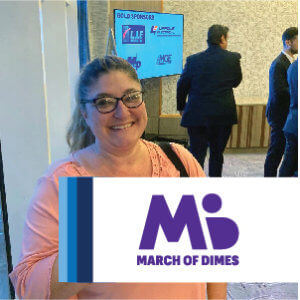 March of Dimes, White Plains, New York  |  Real Estate Awards Breakfast
Paraco continues its support of the March of Dimes Annual Westchester Real Estate Awards Breakfast. More than 300 guests attended the live event at the Opus W, including Paraco's own Andy and Rachel, to help celebrate two legendary innovators in real estate development for their contributions in philanthropy and service to the community─Rella Fogliano, President and CEO of MacQuesten, and Louis Cappelli, Founder of the Cappelli Organization. Paraco believes in building better communities for businesses and residents as a propane distributor to residential and commercial accounts. The March of Dimes mission is to improve the health of mothers and babies and build a better future for them. Together, we are creating a happier and healthier society.
---
Children's Home of the Reading Youth & Family Service, Reading, Pennsylvania  |  Building Kids Lives
Paraco provided the comfort of home to many children living without homes during the Thanksgiving holiday.  Volunteers from New Jersey, Ines, Lindsey, and Kristen, contributed their own funds to provide items on the children's Wish List, such as headsets, markers, hand sanitizers, and squeeze tanks.
The Children's Home of Reading (CHOR) is a non-profit foster care facility that meets at-risk children and their families unique needs.  CHOR offers specialized residential, educational and community-based programs to deliver the best care possible to those in need.  These include specialized education services,  residential treatment programs, and acute partial hospitalization.  CHOR serves an average of 1,100 children and families each year from their facilities in Reading, Pennsylvania.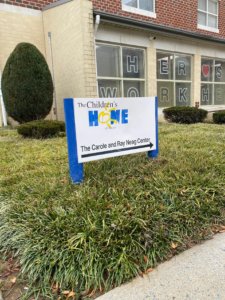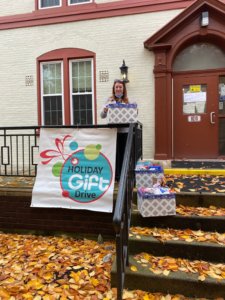 ---
What's to Come:  Holiday Event for Grace Care Food Pantry; Paws of War; Wreaths Across America
---
Have an organization you would like Paraco to partner with? Please click the button below to fill out the Request Form for consideration. Be sure to bookmark for any future requests.
Diane DeVivo, Community Relations Manager