Community Outreach – June 2021
July 7, 2021
Brentwood Fire Dept., Brentwood, NY
The Brentwood Fire Department's 2021 Annual Fund Drive is well underway on Long Island! Paraco's donation will help fund many community activities and continue their tradition of providing superior fire protection for friends and neighbors in Brentwood & Bay Shore.
American Heart Association, Various Locations
In collaboration with the American Heart Association, Paraco rolled out their latest initiative to encourage good heart health for its employees – Blood Pressure Monitoring Stations were set up at several Paraco locations!
Saint Joseph's Medical Center, Yonkers, NY
Serving the City of Yonkers since 1888 with a wide array of health services, Saint Joseph's Medical Center hosted its 24th Annual Golf Outing in June. And Paraco participated in the event as a Sponsor! Golfers were back on the golf course at Fenway in Scarsdale to support this significant annual fundraising event for the hospital!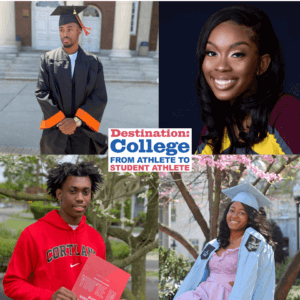 Destination: College, Bronxville, NY
Its mission – turning athletes into student-athletes! Destination: College works with athletes at three high schools in Westchester County, Mount Vernon, Woodlands in Hartsdale, and Gorton in Yonkers, to ensure that all students in their programs, regardless of athletic ability, get accepted to a college that best fits their educational needs and financial circumstances. Programs continued throughout the COVID-19 pandemic – students were tutored, mentored, and provided college counseling. Paraco continues its support of Destination: College programs as an annual Sponsor of the 2021 fundraiser.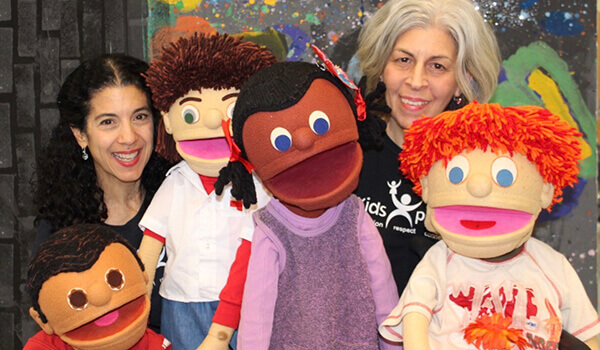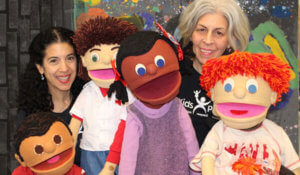 NYC Kids Project, NY
Children love puppets! And that's what the New York City Kids project uses to teach children about respect, tolerance, diversity, and inclusion. To support their fundraising efforts, Paraco participated in their 7th Annual Spring Fling Benefit, An Evening Celebrating Kindness, Empathy, and Inclusion, including entertainment featuring many Broadway actors and other talented artists!
Boys & Girls Club of Mt. Vernon, NY
Paraco continues to support the Mount Vernon community, where Paraco's roots began! Golfers came out swinging in June at the Mt. Kisco Country Club for the Boys & Girls Club of Mount Vernon Annual Corporate Golf Outing. Paraco's donation to this fundraising event will help support the Boys & Girls Club efforts to help today's youth become tomorrow's leaders by providing programs and activities for over 800 youth in the Mount Vernon community. Helping them grow and learn in a safe, fun, educational environment while improving their self-esteem, develop positive values, and achieve their highest potential in academic success.
Dylan Olivia 1st Annual Golf Outing, Scarsdale, NY
Paraco and the Armentano family were proud to Sponsor the 1st Annual Dylan Olivia Golf Outing in memory of their dear friend's son. Golfers gathered together in June at the Westchester Hills Golf Club in White Plains in remembrance of Dylan, who loved the game of golf. In addition to its donation, Paraco contributed a Wine Basket for the Raffle with several specialty wines from Napa Valley selected right from Paraco's CEO, Joe Armentano's Wine Cellar! Proceeds from the golf outing will help support the Dylan Olivia Memorial Fund, a non-charitable organization, where a Memorial Scholarship is being established in honor of Dylan at his Alma Mater, Iona Prep School, and a Scholarship will be awarded to a student in financial need who shares Dylan's integrity, values, and leadership skills.
---
Have an organization you would like Paraco to partner with? Please click the button below to fill out the Request Form for consideration. Be sure to bookmark for any future requests.
Diane DeVivo, Community Relations Manager