What is a Bobtail Truck?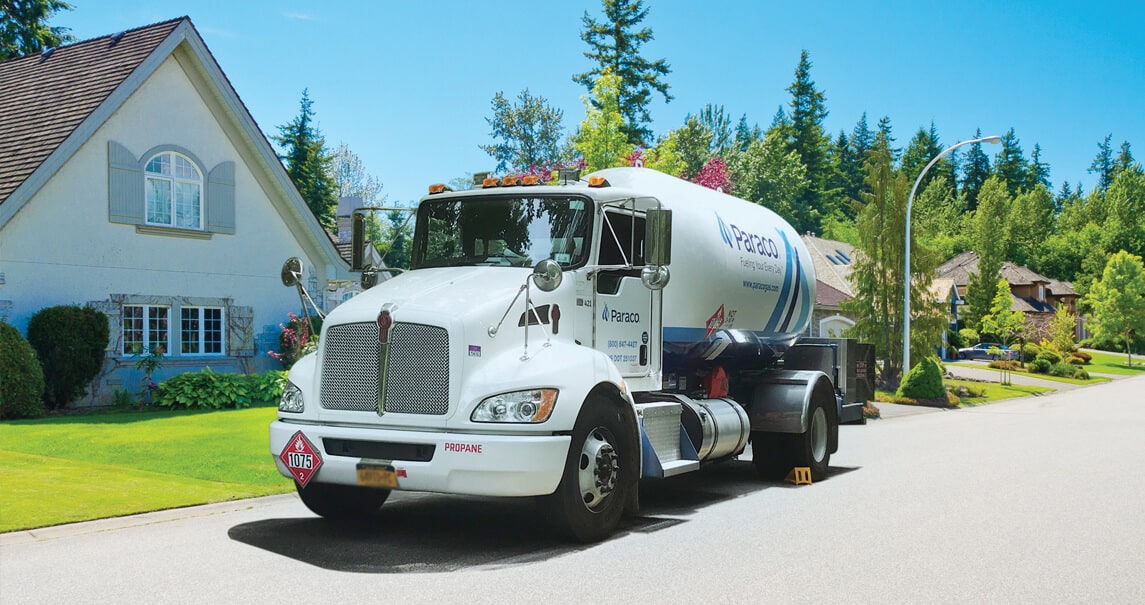 A bobtail truck is a truck without a trailer attached to it. The name is thought to have come from the Bobtail cat, a breed of cat with a distinctly stubby "bobbed" tail (not to be confused with the bobcat).  Some straight trucks that haul propane are also referred to as bobtails because the tank is significantly shorter than the average propane trailer. Also, a semi-tractor that isn't hauling a trailer is often called "bobtail" or "bobtailing".
At Paraco, we have over 90 of these important trucks which commonly deliver propane to our residential and commercial customers. Our Long Island facilities are the largest depots with 35 bobtails (one-third of our bobtail fleet).  Special licensing is required to operate one of these trucks, and all our bobtail truck drivers are certified with a CDL B – Commercial Motor Vehicles over 26,000 pounds – along with a Tanker and Hazardous Materials Endorsement.
Take a video tour with one of our great delivery drivers on one of his daily runs at A Day In the Life of A Paraco Propane Driver.